Reading 4 min Published Updated
Unexpectedly, I received several gift shares from the VTB broker in the amount of just over 1,000 rubles. Participated in promotions for new customers. ))) Although I have been using the services of a broker for several years. How can this be?
A little about the stock from the broker
The VTB broker gives gift shares for completing the investment course. There are 10 lessons in the course. At the end of each lesson there is a test of three questions. For each test passed – one share. The course itself is read in half an hour to an hour. If there is no desire to dive into the theory, you can go straight to the tests. The questions in the tests are elementary. To move on to the next lesson, you need to correctly answer two of the three questions. If you make a mistake, there is a second attempt (to my shame, I did not pass one test the first time). I don't know about the third chance. ))) Who doubts their abilities – you can peep the correct answers at the end of the article.
As a result of successful completion of the course, you can receive ten gift shares worth up to 4,000 rubles.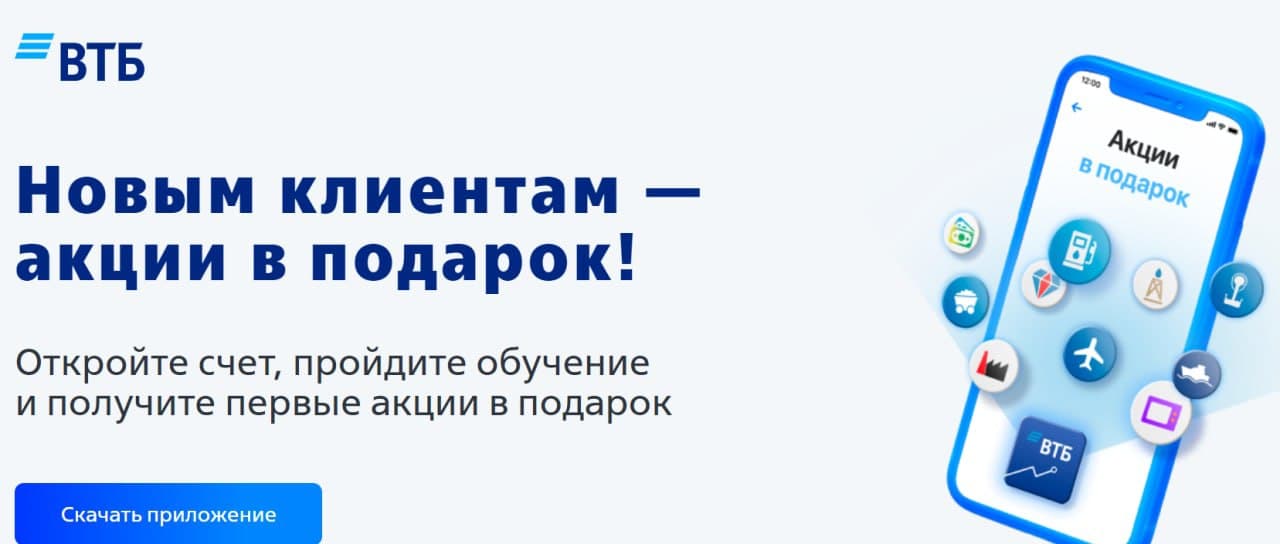 Who can participate in the promotion?
The promotion is only for new clients who opened a brokerage account after June 1, 2021. But there is one loophole.
Remember (who will forget this), how after falling under the sanctions, VTB hastily transferred the brokerage accounts of clients to Alpha. I also got scammed. Assets were withdrawn from a regular brokerage account, and the account itself was successfully closed by a broker.
Yesterday I opened a brokerage account with VTB again. That is, formally, I fall under the definition of a new client.
In the broker's application, an offer came up to take a course and receive gift shares for training. I think: "OK. I have nothing to lose." One lesson passed – bam. Tatneft's share fell by the account. Passed the second – Mosbirzha. For the third, they gave Pharmsintez shares worth 4 rubles (I'm rich). And so on. In total, shares were gifted for 1,074 rubles.
Other broker promotions for new and existing clients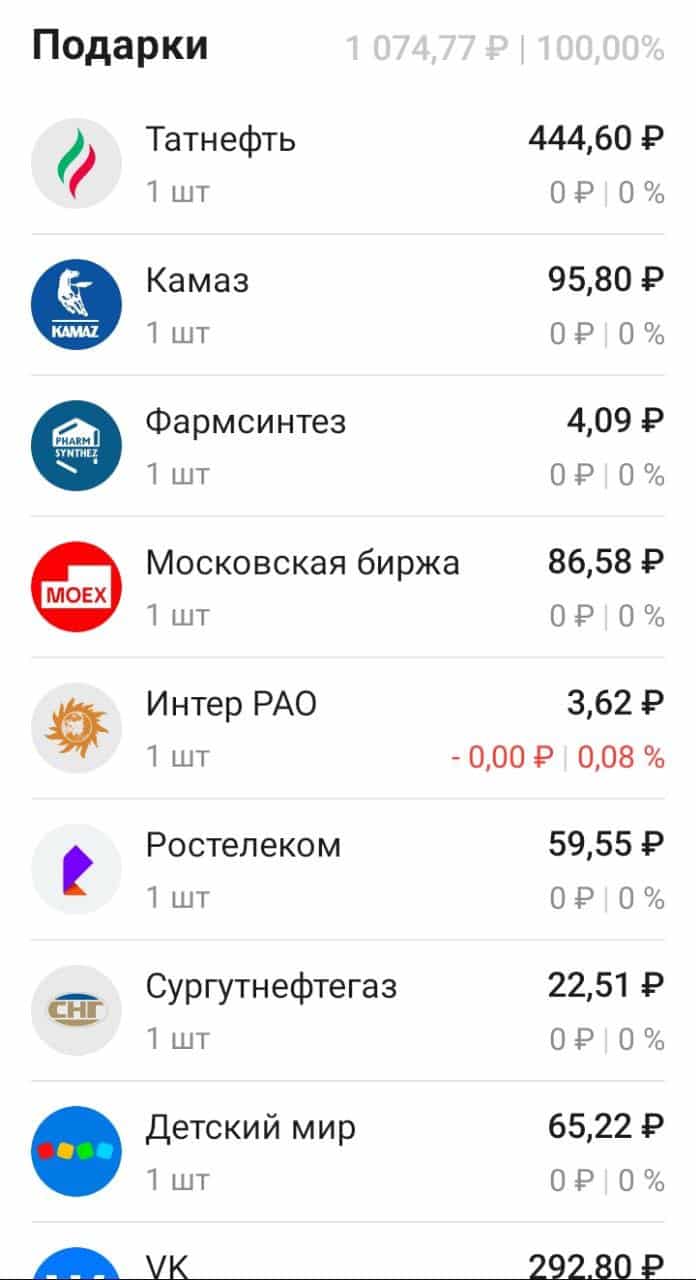 What's next?
According to the rules, gift shares must be sold within 90 days (otherwise they will burn out). To activate the sale, you need to replenish your brokerage account in the amount of 15,000 rubles or more. And of course, buy something with that money.
Money from the sold gift shares is promised to be credited to the account within 10 days.
P/S. I did a similar feint with my wife's account (she also migrated to Alpha at one time). They gave shares worth a little more than 1,300 rubles.
Now it remains only to replenish the brokerage account with +15,000 rubles twice and try to sell gift shares. Do you think it will work? Or will you cheat the system?
Answers to tests
Lesson 1
b) Invest in stocks and bonds

c) I will buy on the stock exchange a share in an investment fund that invests in real estate

c) From current savings – they can already start generating income
Lesson 2
b) Bonds

c) Combine stocks and bonds

b) No, it is better to keep on demand on the card or receive interest on the balance on the card
Lesson 3
b) You can receive dividends and earn on the growth in the value of shares

c) To raise money for business development

b) The company itself decides what to do with the profit
Lesson 4
b) A well-known large company that is on everyone's lips. Promises a yield of 8% in the form of a coupon. Denomination will return after 3 years

c) The price will go down

a) Bond face value
Lesson 5
c) Buy a fund that invests in the IT sector

c) It does not matter in what currency the fund is bought, it is important in what currency the fund invests

b) The fund most often reinvests dividends in order to buy more assets.
Lesson 6
b) Buy a fund that invests in gold

b) Determine what these savings are for and decide what to do with them

b) Save money from depreciation



Lesson 7
a) Approximately 50% bonds and 50% shares of large companies

b) Only from bonds

a) 10-20 securities
Lesson 8
c) I will figure out what happened to the business, therefore I will make a decision

a) Buy more bonds to equalize the cost

c) First, I'll figure out if everything is as bad with the company as it is written in the news.
Lesson 9
b) I won't rush, first I'll take a closer look at the business

a) I will reinvest

b) There is a financial cushion, no loans
Lesson 10
c) I will define my investment profile, set deadlines and goals, build a portfolio in accordance with this and start investing as early as possible

b) I will connect a robot-advisor that will automatically select a portfolio and send advice on how to manage it

a) I will invest in two purposes at once: I will buy bonds for vacation, I will invest in stocks for retirement